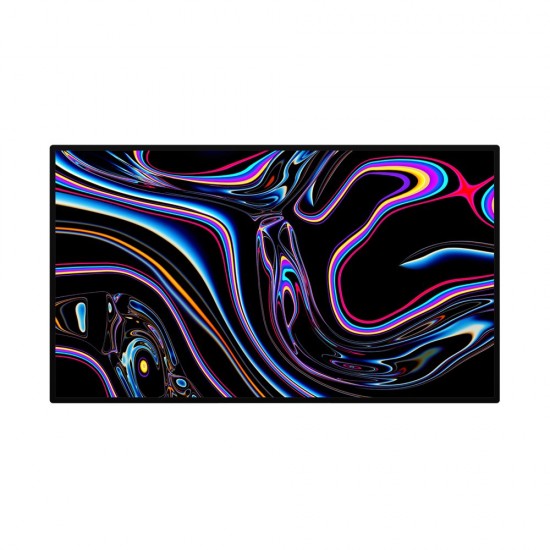 Pro Display XDR - Standard glass
The first 32-inch Retina 6K display ever. Up to 1600 nits of brightness. An astonishing 1,000,000:1 contrast ratio and superwide viewing angle. Over a billion colors presented with exceptional accuracy. And dynamic range that transforms the professional workflow. Introducing Apple Pro Display XDR, the world's best pro display.
XDR. Dynamic range to the extreme.
The contrast your eyes see between brightness and darkness is very challenging to reproduce in a display, leading to the development of High Dynamic Range (HDR). With breakthrough backlighting technology, Pro Display XDR takes brightness, contrast, and color to a new level. Far beyond HDR, it's Extreme Dynamic Range (XDR).
A brighter idea.
Typical desktop displays have sustained brightness around 350 nits. Some pro displays exceed this, but most can only sustain it for short periods of time. Pro Display XDR produces an industry-leading 1000 nits of full-screen sustained brightness and 1600 nits at its peak.1 It gives you the power to maintain extreme brightness without ever dimming. Along with efficient backlight control, this delivers outstanding contrast between the brightest brights and the blackest blacks. The result is an incredible 1,000,000:1 contrast ratio and stunningly real XDR imagery.
Show your truest colors.
Pro Display XDR always gives you the truest representation of your work. A P3 wide color gamut provides a color palette capable of creating the most vibrant imagery. With true 10-bit color, Pro Display XDR can produce more than a billion colors with extreme accuracy. State-of-the-art calibration and a sophisticated algorithm ensure that you get the highest-quality color possible.
LED in a whole new light.
True-to-life imagery requires having extremely bright areas of the screen right next to extremely dark areas. Without precise backlight control, this can cause an unintended glow called blooming. Pro Display XDR is able to dramatically reduce blooming using advanced LED technology, light shaping, and intelligent image processing.
Superwide viewing angle.
When multiple people review work together on a single screen, it's critical that everyone sees the same thing. While most pro desktop displays claim a wide viewing angle, in reality, color and image quality become distorted when seen off-axis. With industry-leading polarizer technology, Pro Display XDR achieves a superwide viewing angle that maintains exceptional color and contrast.
Stock:

100

Model:

MWPE2LL/A

Weight:

0.50lb

SKU:

MWPE2LL/A

Apple